Welcome to Keating Property Services
Keating Property Services LLC is a family owned business, the owners Melissa and Billy Keating are very involved in growing a sucessful company under their name. We serve clients throughout Hamden, North Haven, Wallingford, New Haven, Cheshire and Cheshire areas.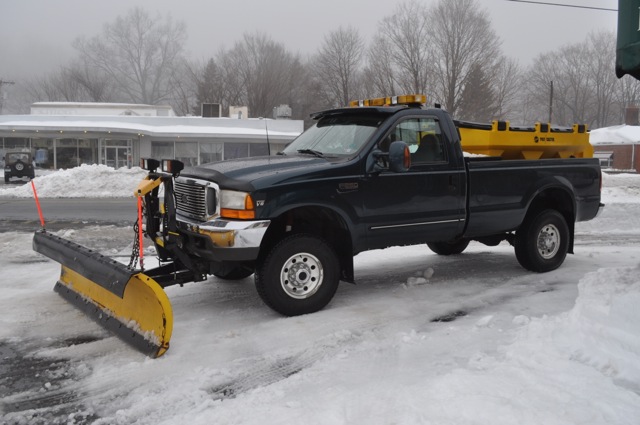 We understand there are numerous companies in the area that provide the same services that Keating Property Services provides, but there a few things that seperate us from everyone else. Firstly, our ability to use our tractors and snow blowing capabilities to uncover every spot in a tight area or small parking lot. We are able to put snow piles out of the way, never blocking any parking areas or any visual intersections.

Over a season of heavy repeated snowfall, we are able to utilize the maximum snow storage on site without having to haul snow or add additional loader expenses in most cases. Our ability to put these snow piles in specific locations helps us to minimize melting and refreezing. This leads to reducing additional costly de-icing applications and helps minimize any injuries that may occurr due to ice.
Lawn Care Services Offered:
Commercial Snow Plowing
Residential Snow Plowing
Ice Control
Snow Removal
Landscaping
Lawn Maintenance
Shrub Maintenance
Mulching
Spring and Fall Cleanups
For a refreshing lawn care experience call 203-691-6306 today.
You may also request a free no hassle quote by clicking here.